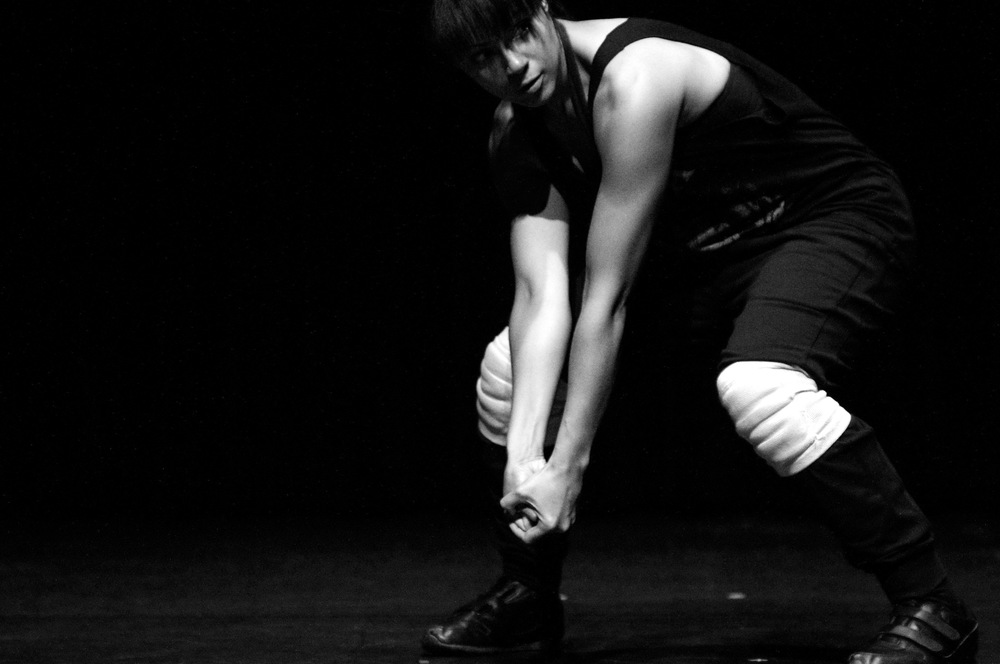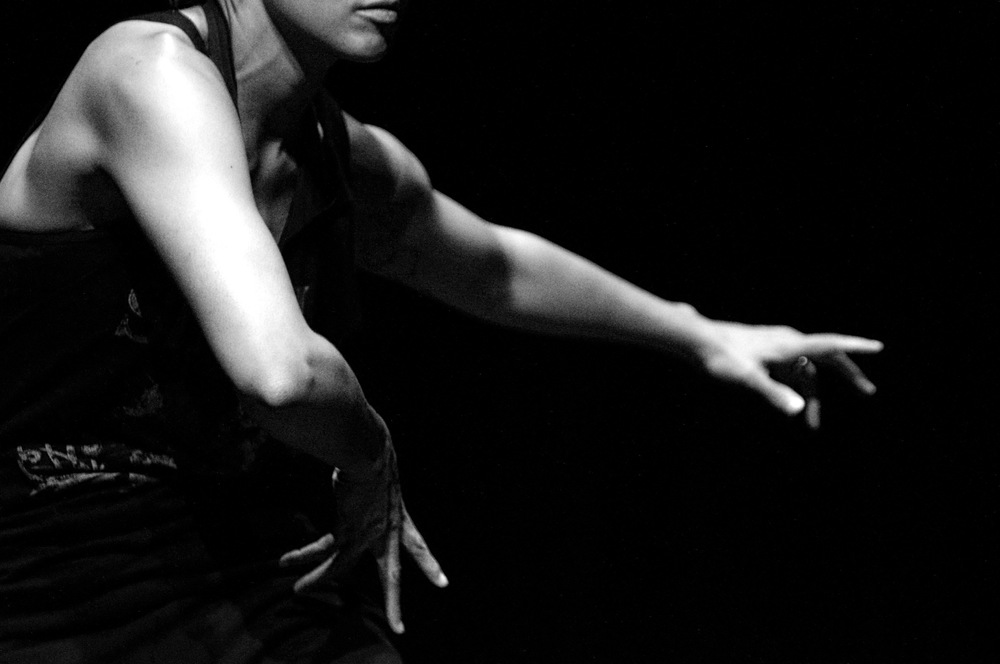 Photo Yvonne Chew and Chris Barton
Surrender 2014
Choreography and Performance: Amber Funk Barton
Music Composition: Marc Stewart
Original Light Design: Jason Dubois
Duration: 17 minutes
Is true bravery fighting until the bitter end? Or giving into one's desires? Surrender is an imaginative solo by Amber Funk Barton portraying a tenacious fighter defending herself upon a battlefield. Inspired by fencing and the notion of acceptance and defeat, Surrender is at times a comical yet fanciful meditation that
whimsically explores what it means to be courageous, and celebrates the strength of the human spirit.
Surrender is a National Arts Centre co-production and premiered at the National Arts Centre in Ottawa October 23-25, 2014.
Special Thanks: Cathy Levy and the National Arts Centre, The Landing Dance Centre, Josh Martin, Jason Dubois, Marc Stewart, Chris Barton.